Setup instruction for a Samsung/LG Smart TV or Amazon Fire Stick. DIMA HDTV service uses a media controller app called 'Smart IPTV', this app is free to use for a period of seven days, you will then be asked to make a one-time donation of € 5.49 (Euros) towards the Smart IPTV app development.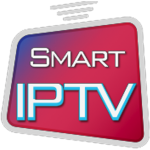 Please email us your Smart IPTV MAC address and we will upload the list of channels on your Smart IPTV app, if you would like to upload the list yourself, please use the login details provided by email and the info provided below.
In order to check if your Samsung/LG Smart TV or Amazon Fire Stick is compatible with the ARAB IPTV Service go to the Samsung or LG Smart TV app store screen and search for the 'Smart IPTV' app. If the app is not displayed on the main screen you may have to search for it in 'All Apps' or 'Updates'.

Launch the 'Smart IPTV' app.

Make a note of the 'MAC Address' which is displayed on the screen.

Go to

 https://siptv.app/mylist/ 

from any web browser.

Enter your 'Mac' address and the following URL into the 'URL' field

(Please replace XXX by the code you got from us after you paid for your subscription).

Ensure the 'countries' drop-down selection on 'Various'.

Check in the 'Save online' checkbox.

Click on the 'Send' button

Restart the 'Smart IPTV' app or TV.

In order to view channel groups, press the blue button on your remote control.
1 – Download Smart IPTV into your TV
( This is only for Samsung and LG Smart TV )
Go to your TV apps store

Search for Smart IPTV

Install Smart IPTV and open Smart IPTV
Now you can see your MAC address on the right side of your screen
2- Add channels into Smart IPTV
Go to

 siptv.app/mylist/

Add your MAC and your M3U Subscription URL

Click on Add Link